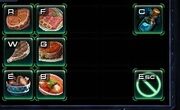 Cooking is an essential part of Kobold Tribes. While some types of food can be acquired from the wild and consumed without any preparation, the vast majority of quality foods are obtained through cooking. These food types will sometimes offer passive benefits for a time, and restore more life and health. However, more advanced recipes require several ingredients.
All cooking recipes require a nearby campfire .
List of RecipesEdit
Players begin each match with the ability to cook 3 different recipes, but obtain more recipes during the course of the game, either through increasing their kobolds' skill  in cooking, or completing quests . 
Roasted LambEdit

Wolf SteakEdit


Roasted Pheasant with Berry SauceEdit

Spiced Lamb FeastEdit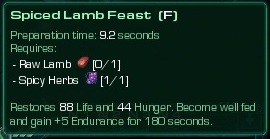 Grilled WolfEdit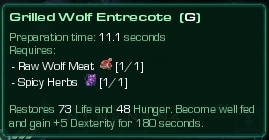 Beer Braised PheasantEdit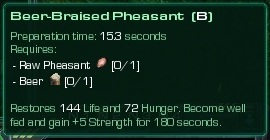 Cleansing DraughtEdit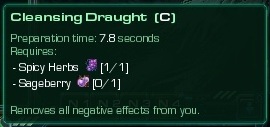 Smoked Lamb SirloinEdit
(Quest Reward)